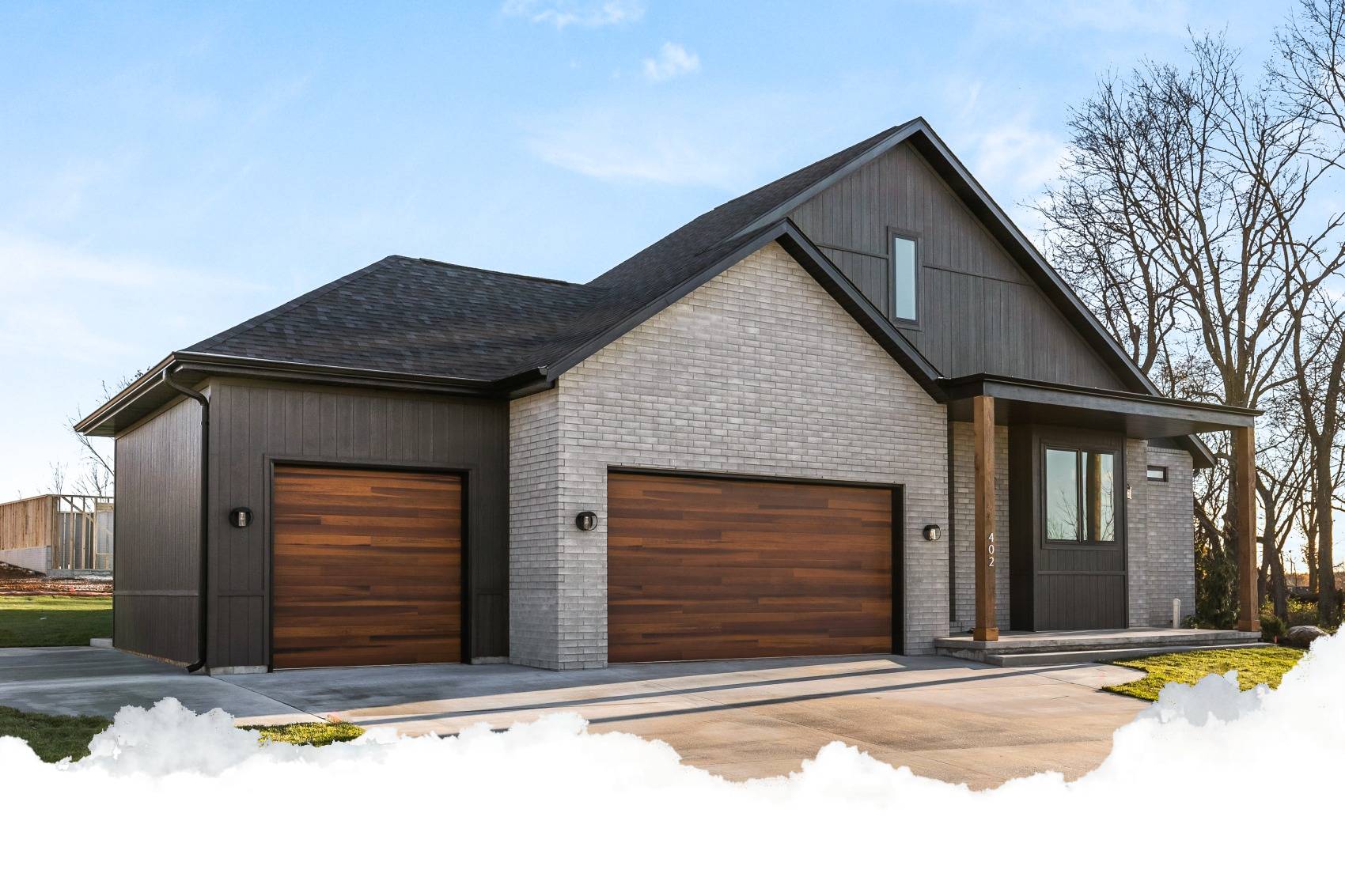 Crafting Comfort
Built on Sensibility
Design Build Firm Serving the Greater Springfield Area
Crafting Comfort
Built on Sensibility
Design Build Firm Serving the Greater Springfield Area
Designing and Building Homes With
Innovation in Mind
At Intrinsic Homes, LLC, we are committed to providing our clients with homes that enhance their everyday life. Keeping our passion for innovation, durability, and knowledge of products is always at the top of our minds. And these are reflected in every intrinsic design we complete for each client.
"Maria made our home special and custom just for us!! Her attention to detail outstanding communication and follow up went beyond our expectations! Her unique, well thought out, custom design is seen in the small and big touches –care that I've never seen in any other builder. Throughout this whole process, it has been a joy to partner with her. It has been quite evident throughout this positive journey that Maria's Desire is to create a home that has quality, functionality, and special custom features that we can be proud of for many years to come. We highly recommend Maria (Intrinsic Homes) to anybody fortunate enough to have her build your custom home." Patsy Nahinu 5 stars -Owner of Scandi Spec customized for them before close
I have worked with Maria Cass on various projects for our home. I am so impressed by her motivation. How she has worked to promote her business and taken such a initiative. Maria has such a friendly and bubbly personality which make her a real joy to work with. She instills trust in her by taking steps to go above and beyond to get to know her clients and takes their ideas, desires, and needs into account every step of the way. Her creativity and eye for detail come out in more ways than just her designs. I have been able to see her work not only in my own home, but her home and the home she designed and built. It is clear to see that Maria works diligently to make sure each project has been completed with top quality and has been designed with such creative ideas on how to make the spaces functional yet beautiful. She has helped me make my house a home and a space my family loves. We cannot wait to work with her again in the future! Client -Victoria Chernioglo
We hired Maria Cass, Intrinsic Homes, to help us remodel our kitchen in 2021. We were pleased from the start with her personable style and shared excitement for our project. She listened to our wants and needs, and also gave us lots of welcome feedback. The project was not without hiccups as any job of this scope would, but the rough spots were not due to any neglect or mistakes on her part. She was always thoughtful and kind. At the end of our remodel, we were very pleased with the work that was done by Maria to ensure our kitchen was done right and that we were happy. We appreciated her eye for detail and her warm personality. We highly recommend her. -Sheree and Bob Kaudse- Kitchen renovation client
She has been such a pleasure to work with.  She is incredibly thorough; the most thorough of any contracting work we have gotten bids from.  She is punctual, dependable, and talented.  She truly cares about getting to know clients to better know their needs and wants for a job.  I will absolutely work with her again for future reno/contracting needs.
For additional information about our services, please reach out to us to get your free consultation at home or virtually.  We look forward to working with you.